Pop Culture Challenge: Footloose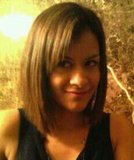 I'm embarrased to say that I've never seen any dance films from the eighties! No Footloose, Dirty Dancing, Rent, Fame or Flashdance. But, I'll give 'em a try. I feel disingenous when I call myself a "filmbuff" having missed a whole decades worth of fun, iconic dance movies!

Here is my interpretaion based on a pic I found of Kevin Bacon in dance mode. As for the remake: As I said before I have never seen this film, but even I know this is a bad idea! For god's sake, when a movie hits iconic status, it should never be remade. Period. They are already remaking Bonnie and Clyde with Hilary Duff (I hope this project has been dropped!!!).

Well, anyways, I hope you like my look Binks!