Sonz's London Packing Party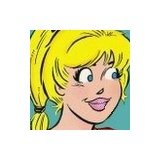 Hey Sonz, it sounds like you're going to have a fabulous trip! I love to pack for trips almost as much as the trips themselves. There's something awesome about simplifying your wardrobe down to the basics.

When I pack, I usually go with a single color palette or a bunch of mix-and-match colors that work together. That way, there's no need to lug around brown and black shoes for all those different outfits. For your trip, I went with black, since it goes with anything, and can pass for casual or formal.

Shoes: I gave you boots because you can wear them sightseeing and for a night out. The sandals are comfortable for walking, and you can wear them with your bathing suit. I gave you 2 bags, one big carryall that goes with everything so you don't have to worry about swapping bags every day. The clutch will dress up any outfit, and barely takes up any space in your luggage. The jacket is casual for day, but can be dressed up easily. Jeans, white shorts, and a black skirt will cover pretty much all your needs. The LBD is fancy enough for a formal event, but pair it with the sandals, and you've got another day outfit. All your jewelry here is silver, and interesting enough that you only need one piece to snazz up your look. The watch is essential, since you're in a new timezone. The umbrella is for all that London rain, and the sunglasses are obvious. Throw in a few bright tank tops, pajamas, and toiletries, and you should be ready to go.

Have a great trip!