Pop Culture Challenge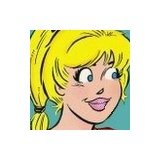 thanks for such a fun, silly challenge.

One thing has always puzzled me about this show. They walk around wearing almost nothing, but, by golly, they always have to wear a watch.

I don't think I'd want to drown on their beach. By the time they finish their slow motion run, it'll probably be too late. And the Hoff, shirtless? Ew.

Love the cheesy 90s style!