Let It Never Be Said...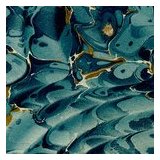 ...that I lounged aroung the house with no goal in mind. The goal here is to watch movies and eat massive amounts of snacks. If the guys promise to behave, they can stay, too. If they promise NOT to behave, we are prepared to chase them away by spraying them with seltzer bottles.
We will, of course, not be needing shoes, purses or jewelry since we are relaxing at home. The rubber boots are for whichever one of us gets to take the dog out into the dark backyard. He inevitably has to go out right at the most exciting parts and will run away if no one accompanies him. Okay, I have found the perfect tank to wear while making IRP go outside with the dog.
As usual, I am on the left and IRP is on the right. Have a great evening, everyone!