The "IT" Item #38: Clements Ribeiro Lynx Silk Skirt & Calling All Shoe-a-holics #24: Jean Paul Gaultier Heels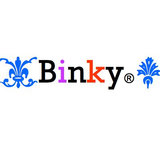 I am combining challenges again, as always I am behind but also because when I saw those heels, I knew I had to combine them with the Clements Ribeiro skirt - they just work together so well.

I wanted to create a neutral, cool look for fall using both items, I can see a fab socialite wearing this for lunch in NYC. That skirt really is interesting, isn't it?

Thanks for another great challenge, Badrouchka and Dianag!