The Women #9: Amelia Earhart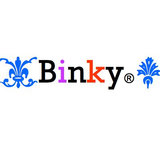 I truly admire this woman, she was definitely way ahead of her time, and she was not afraid to go after her dreams - even though at the end it might have caused her her life.

But she died doing the very thing she loved the most, and I'd say that's the kind of ending I want too. She is such an inspiration to women everywhere.

This is my Amelia Earhart look, inspired by Amy Adams' portrayal of her in Night At The Museum. I didn't see the movie but I love her costumes so that's what I'm going with.

Thanks for another great challenge, Ajentorange!