Make It Work #52: Crazy Print Dress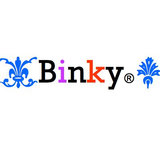 Hello ladies and gents, it's time for another Make It Work challenge and it's also our 52nd week, which means, it's our one year anniversary! How quickly time flies! Anyway, I had such a great time hosting this group and posting challenges for a full year, and now I want to pass the baton to you all. So with this week's challenge, there will be changes in this group.

First: This week I'll be choosing a favorite look. And that person will set the challenge for next week, and choose their favorite who will set the challenge for the following week, etc, etc.

Second: If you find items that you think will be good for this group's challenge, please post them in the group comments and I'll recommend them to whoever is in charge of setting the challenge that week.

Third: Now that you know the changes in this group, let's start styling these crazy print dresses for a first date. Can you attract the right attention with this dress? Looks like I can't ;p Those dresses are just too crazy for me. But I have faith that you'll do much better than me.

I hope you're having fun with this challenge too! Go and make it work!