SS Olivia94941's 100th Look Contradicting Party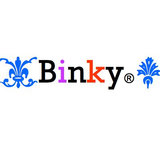 Congratulations Olivia94941 for your 100th look, we are looking forward to seeing more of your fabulous creations here in SS.

Sorry I'm a bit late to this party, it's been a busy week, but here I am in my "contradicting" look - I decided to mix the tough, edgy leather with feminine floral patterns. Let's just say I really stepped out of my comfort zone for this one. I don't wear leather nor florals ;p

For the lovely hostess, I hope you like the fragrance I brought for you. Thanks for hosting such a fun party!