Off The Runway #20: Alexander McQueen Platforms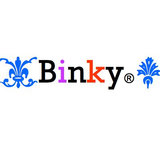 Holy crap on a stick! These platforms are CRAAAZY! How do people walk in them I wonder? Normal heels can already cause me to sprain my ankles, I'd imagine if I try walking in these shoes, I'd break them for sure. I can see myself telling people how I broke my ankles: "I tried walking in these awesome McQueen platforms." ;p That should raise a few eyebrows!

Safe to say I wouldn't try to wear these platforms even if I could afford them. I know my limit. However, a crazy pair of platforms are also really fun to style - so I'm loving this challenge! This is the look I created for them, I thought I'd go overboard with the houndstooth, taking cue from the runway show, and just create a crazy, quirky look to go with those platforms. You might as well go with it, right?

This has been so much fun. Thanks Uncle Thomas for another great challenge!