Challenging Adventures #31: Madagascar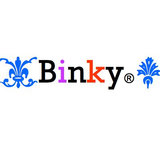 Another exciting destination this week, this is why I love this group! And I'm glad that Vrhino is willing to be the interim hostess - I need my weekly adventures ;p

Madagascar is an island nation in the Indian Ocean off the southeastern coast of Africa. Which means, it's got beautiful beaches and the weather is hot. So I packed my bathing suit and straw hat for the day and tank dress for the night. I wonder how hot it is in Madagascar, considering that the weather in Indonesia is incredibly hot lately, I think I'll be okay - my body wouldn't need that much time to adapt ;p

I think we should just start by enjoying the breeze on the beach and then we can go check out the sights later. Now excuse me as I go hide under my big sun hat and close my eyes...

Thanks for another great challenge, Vrhino!