Songspiration #29: Uprising by Muse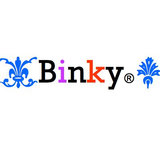 What a great song choice this week! I love Muse, it's one of my favorite bands and this song is awesome! Thanks ShootingSTARZ for choosing this one!

This song always reminds me of playing poker with the boys. There was a time when we would play poker every week for some reason and every time we do, we'd always put on rock and roll tunes and Muse was one of the bands that we all agreed on (we all had different tastes in music, so to find one that everyone likes is pretty tough) and blasting this song while playing poker and drinking a lot of beer is so much fun. Especially after taking a shot of tequila or two. ;p

So my look for this song is inspired by my poker days with the boys - but still bringing in the rock and roll elements of Muse - the tough but dreamy futuristic sounds that the band is most known for.

Another great challenge this week. Hope you girls like my interpretation. Thanks for another fun challenge, HarperLeo!