SS MashiaraQCS' Cookie Exchange Party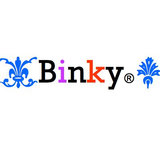 This is a cute and lovely idea for a party, and this is the perfect season to have such a party - we're already thinking of sweet treats in anticipation for the holidays!

I don't have a sweet tooth at all, since I don't like anything sweet, not even chocolate ;p But I do like strong black coffee so as you girls have fun exchanging cookies and indulging on your sweet tooth, I think I'm just going to sip on my coffee and relax. However, I do bring tons of cookies for everyone. Just because I don't eat cookies doesn't mean I'll show up to the party empty handed! For the hostess, I got a special winter mittens cookie for you. Hope you enjoy!

Now excuse me as I warm by the fire and take a sip of my delicious coffee. Enjoy your cookies, my darlings, and thank you MashiaraQCS for such a fun and delicious party!