Print Ad #30: Alexander McQueen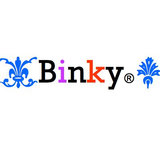 Alexander McQueen is one of my favorite designers. Everything that he designs is always so edgy, cool and dramatic, so dramatic in fact, that it's a little theatrical. But that's what I love most about him. He's not afraid to be wacky and outrageous - and let's face it, sometimes we need to have fun and be wacky and outrageous too.

This print ad is amazing. I love how pale the model is and how he contrasted the pale of her skin and hair with blood red lipstick and a totally fabulous, edgy outfit. Like HarperLeo said, this ad is a punk rocker's dream! And it really captures what Alexander McQueen is all about: tough, cool, edgy, dramatic and fun.

Since the ad is already so amazing, I decided to stick to it in my interpretation. I nearly found all the same items, except for the fabulous fur coat - so I had to use a Miu Miu instead. And of course I have to add a hat and bag. I mean, it's me. What do you expect? ;p

Oh, I'm having so much fun with this. Thanks HarperLeo for continuing this group and posting another great challenge!