Challenging Adventures #36: Peru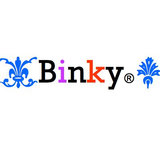 Hello everyone! Both Pootros and Vrhino seem to be away at the moment, so I thought I'd post a challenge now in their absence, since let's face it, we all need a vacation, don't we? And if we can't physically go - a virtual vacation is all we've got and we need this group to keep going! If they don't return by next week, I'll choose the best look and he/she will set next week's challenge, like Shoe-a-holics. Sounds good?

Now, after cold Russia, I thought we could enjoy the South American sun this week so let's pack our bags and head out to Peru! Our very own Luvucharlotte hails from Lima, Peru and she kept trying to convince me to visit her there and I want to, badly, but I just don't have enough in my savings to do that yet. So how bout we all surprise her and have fun with her in Lima, before we go check out the famous Machu Picchu?

Here are my looks for Peru. I decided to emulate Luvucharlotte's style for my day look and just go glam and pink for my night look because we are so going dancing in the hottest clubs! ;p

So what are you waiting for? Dust off those suitcases and get your frequent flyer card ready, darlings, we're going to Peru! Have fun!