My SS Feelings #28: I'm Feeling Eccentric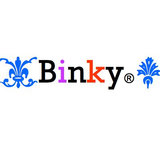 Well, this is a feeling I'm also all too familiar with. I always feel eccentric. Everything about me is eccentric. I like talking to myself (audibly), for one. And I often create imaginary friends (in my adult years) to keep me company when I'm home alone, but after a while I do love my solitude too much so I'd kill them so I can be all alone again. Actually, eccentric might be putting it mildly ;p

When I'm feeling eccentric, I like to dress in a way that attracts attention without being too loud. It's one of those outfits that makes people stare at you with that confused look and you know they're thinking, "That outfit's kinda cool... but kinda weird. Hmm."

So for this challenge, I decided to do that kind of "eccentric" look. It's not way too over the top, but it's unique in a way that not everyone dares to wear this out in public, even though there's really nothing wrong with the outfit per se. And I found the perfect inspiration for my look: that pic is the modern-day take of Tweedle-Dum and Tweedle-Dee from Through The Looking Glass. I know, interesting, right?

Speaking of, did any of you see the "Alice" miniseries on SyFy? I'm just wondering what you thought of it. I quite liked it. Maybe it's because the guy who plays Hatter is cute. Not sure.

Anyway, thanks for another great challenge, Natural Born Styler!