SS HarperLeo's 700 Looks & 1-Year Anniversary Being John Malkovich Party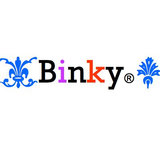 Congratulations my darling HarperLeo for your 700th look and Happy 1 Year Anniversary in Shopstyle! It seems like only yesterday that we first met in this wonderful site, and I'm happy to celebrate this occasion with you, after all you are the Bex to my Suze ;p

I just saw the movie Coco Avant Chanel the other day, so I decided to come as the legendary Gabrielle "Coco" Chanel. She was truly an amazing woman, and I could relate to her determination, ambition and her headstrong and opinionated attitude. She was ahead of her time and she wasn't afraid to go against the masses - she wore men's clothes and she refused to wear corset and she pioneered the movement that women should dress for themselves, and not for their men.

This is my Coco Chanel inspired look, I try to emulate her classic, timeless style as best as I can. Sadly there aren't too many Chanel items in SS, but she has influenced fashion so much that it's easy to find Chanel-inspired items. My gift for the amazing hostess is of course a bottle of Chanel No. 5 perfume. Did you know that she was the first designer who came up with a line of fragrance? She was a true visionary and a remarkable woman.

Once again, congratulations HarperLeo! I hope you like the gift I got you, and thank you for throwing such a fun party!