Man, Is That Ugly! #1 & #2: Manoush Shimmer Shift & Stained Jeans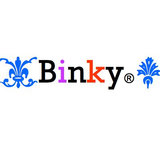 Welcome back Chocolateandfashion! It's good to have you back here in SS again! And this is a fun new group too - there are some items here that seriously baffle me. Like these two items, of course! I have to combine both challenges in one look since I'm behind, I hope you understand!

Okay, the Manoush shimmer shift dress is something I'd call 'beyond salvage' - there is just no way to make it wearable and fabulous. I think it deserves to be thrown in the trash. It's just so fugly! There is no way to style this dress, at least I can't do it, so I just cover it up with a coat and hope that it could shield the dress and prevent it from offending anyone who can see.

As for the stained jeans, there's still hope for them - albeit only a little. So I thought I'd pair them with a basic white top, leather jacket, wedge boots and sparkly scarf to make them a little wearable.

Phew, this was hard!! Thanks Chocolateandfashion for such challenging yet interesting challenges! Sorry I'm so late with this!