SS Jen1987's 1000th Look Sundance Film Festival Party & How Would You Wear It?: Military Style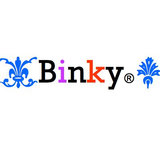 Congratulations Jen1987 for your 1000th look, welcome to the millennium club! You are such an amazing young woman with a good head on your shoulders, something I can't say about a lot of women your age (trust me, I was a floozy at your age ;p) so I truly admire you not just for your amazing creations but for the incredible young woman you are! I am sorry to combine your party with your HWYWI challenge, but I can't rely on my internet these days, so I'm going to have to combine to make sure I still do some challenges ;p

But anyway, I am pretty sure if I ever get the chance to be at Sundance Film Festival (one of my dreams), I would want to wear this military style outfit. I mean, it's Sundance, they celebrate independent movies and I want to wear something fabulous, tough and indie-chic, and I think this just about covers it. Not sure I'd ever want to fork out $3,200 for a pair of cargo shorts (even though it's Balmain) but still...

The people at Sundance could probably make a movie with $3,200, I'm just saying. ;p

Anyway, congrats again girl! For your present I brought you a "heavy" gift: a cool Eames sofa for you to sit and watch movies on. I am anticipating to see so many great indie features after Sundance, we'll swap reviews once the movies hit a worldwide audience!

Thanks for throwing such a fun party and thanks for another great challenge, Jen1987! Here's to a 1,000 more amazing looks from you, cheers!