Color of Fashion #16: Chartreuse & Uptown Downtown #4: Doma Cropped Leather Vest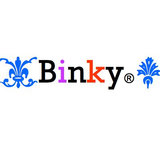 So glad to have you back Crimine, I've missed the challenges in Uptown/Downtown! I have to combine this challenge with this week's Color of Fashion though, so I hope you don't mind. My internet is a nightmare ;p

This is how I'd take the leather vest from uptown to downtown, in outfits using the color chartreuse:

Left: Uptown: Coffee with interior designer @ Cafe Bouloud. I think combining that Alberta Ferretti top with the vest would look cool in Uptown NYC. Of course a funky hat is required.
Right: Downtown: Getting highlights @ Frederick Fekkai salon in Soho. Something comfy is a must when you're going to a salon since you have to sit for a long long time (I am one of the odd ones that hate going to the salon, I always get super bored and I hate having strangers touch me - I only go to the salon to get my haircut twice a year ;p).

Hope this combo works for both challenges, thanks Crimine and HarperLeo for another great challenges!