SS Clacool's Printed Dress Party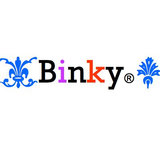 This is a great idea for a party, Clacool - thanks for inviting all of us to join you in this celebration, and also congratulations on your 300th look! We look forward to celebrating more milestones with you!

I don't really wear print in real life, it just doesn't look good on me so I can only wear print in SS - and I'm ready to go crazy in print for this party ;p I thought this Matthew Williamson dress would be perfect for the party, don't you think? Matthew Williamson always knows how to design crazy prints that look amazing!

For the lovely hostess, I got you a Shalimar by Guerlain fragrance as present. I hope you like. Now I'm ready to have fun with my favorite gals!

Thanks for throwing such a fun party, Clacool!