Lallaloub & Historie Girl's 1st Year Anniversary All-White Party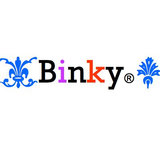 Sorry I'm so late to this party! But better late than never, right? So here I am ready to celebrate with you girls! Congratulations on your first anniversary, Lallaloub and Historie Girls! I'm a big fan of your style and I hope the two of you will continue to stay in SS for years to come!

I love the theme of this party, because I've been wanting to use that white Lanvin dress for a while now and now I finally can wear it! I love wearing white, not only is it a good color for my skin tone, it's also always super hot here all year round so I always prefer to wear cool colors, especially during the day. So this party is so much fun, I'm a bit bummed for being so tardy!

For the two amazing hostesses, you girls can take the fragrances with you - hope you like! Thanks for throwing such a fun party, Lallaloub and Historie Girl!