SS Miss Bea Heyvin's Pantone Party & Make It Work #73: Hot Pants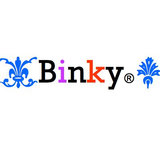 Sorry for being so late to this party, Miss Bea, and sorry for having to combine your party with this week's Make It Work challenge but I don't know how long my internet's going be okay ;p

Anyway, when I saw the pantone colors for Fall 2010, I thought the colors go together with the hot pants challenge - so I decided to combine the two together. Pantone always reminds me of work. I know, it's sad since the fashion industry uses pantone too - but so is the advertising industry, and there are times when I have to just stare at so many different color palettes to choose the perfect color for a logo or packaging - and I feel so sick of it sometimes. I'm pretty sure during those days my puke is in glorious technicolor too ;p However, when I was browsing for the perfect items to use for this party/challenge - I realize that pantone is so much fun when it's used for fashion.

So here are my looks for the hot pants using the Fall 2010 color palettes. I know that hot pants with high heels can be a little slutty - but hey, sometimes it's okay to look a little slutty ;p

Thanks for such a fun party, Miss Bea Heyvin, feel free to take anything from this look as your hostess gift and thanks for another great challenge, Dressup!