Interiors Challenge #1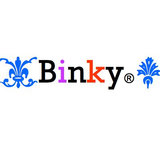 Great new idea for a group, Clairedearxdr! This is one of the techniques I employ when I'm writing a novel too, create a character and her environment - which includes her place of residence, the feel of her interior, etc. So this is definitely a good exercise!

I love this interior, by the way, it's so minimalist and very relaxing. I think someone like me would live in this place, so my character is a busy freelance photographer/designer who loves to journal and enjoy nature walks in her spare time (OK, so that part differs from me ;p). I think she would wear something comfy and casual most of the time - judging from the interior, she's a no fuss kinda girl, so my look is also something she can just throw on and look chic in five minutes.

And since I would love to just sit in bed and look out the window while sipping my coffee in that room - my character loves to do that also, hence, the coffee maker ;p

This is such a great challenge, thanks for coming up with the idea, Clairedearxdr!