AM To PM #5: Check Shorts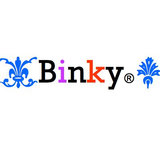 So happy to see you've chosen to restart this group, Clairedearxdr! I miss the challenges in this group, especially since I don't go out much but when I do, I am usually out from day to night - so this group always gives me great ideas.

You ask us to take these shorts from AM to PM, so here are my looks:

Left: AM: Waking up late means not having time to get dressed up, so I decided to create a "I just grabbed whatever's closest to me" look for daytime.

Right: PM: Going to the town fair with my boy needs a little more thought than the AM, so I thought I'd pair the shorts with a gorgeous white top, fab coat and of course - a Lanvin clutch.

Thanks for restarting this group and for posting another great challenge, Clairedearxdr!