Artspiration #6: Monet, Woman In Garden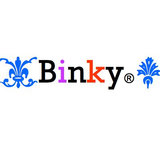 Claude Monet (French pronunciation: [klod mɔnɛ]), born Oscar Claude Monet (14 November 1840 – 5 December 1926) was a founder of French impressionist painting, and the most consistent and prolific practitioner of the movement's philosophy of expressing one's perceptions before nature, especially as applied to plein-air landscape painting. The term Impressionism is derived from the title of his painting Impression, Sunrise (Impression, soleil levant).

(Wikipedia)

Claude Monet was one of those hugely popular painters that most people know, and sometimes I have to pretend like I understand his art in conversations (by quoting things I read on the web) when I have no idea how to understand it ;p Like this painting for instance, my first reaction is, 'Oh, it's nice. There's actually a woman in the garden so I don't have to waste 30 minutes figuring out why the painting is called 'Woman In Garden'." But like I said, I don't feel anything and I don't know why it's good and why Monet is considered the greatest artists of all time. I simply just don't understand art. Mildly autistic, remember? ;p

So here's my look based on the painting. I took a very literal interpretation, I created an all white look for a woman to wear in the garden ;p Not sure how to walk in the garden in those heels, but some women have incredible balance!

Thanks for another great challenge, Jen1987!