SS Olinia Estelle's Happy April Party & La Nourriture #12: Easter Egg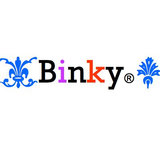 Sorry for another combo, girls, but with the restarting of so many groups, I am quite behind on the challenges so I gotta do what I gotta do ;p

I figure since this party and this week's La Nourriture has the same theme, I'd combine the two together. April always reminds me of my birthday and Easter - and sometimes they actually fall around the same day too. I was too much of a weirdo loner when I was a kid to go Easter Egg hunting with other kids, but I did have a good time decorating the eggs at home. And when I saw this Oscar de la Renta dress, I have to use it for this challenge - it's so perfect, the print even looks a little like eggs.

For this party, I brought truffles for everyone and the Michael Kors Spring gift is for the lovely hostess. Hope you like!

Happy April to the Estelle family, thanks for throwing such a fun party, and thank you Fashion Nerd for restarting La Nourriture and posting another fun challenge!