"It Item" #55: Stella Mccartney Rose Print Pleated Top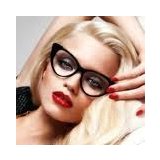 This one is for my son who is three today.

I can remember the day you were born, spring was in the air and the cherry blossom trees were all in bloom and the blossoms had filled the air. Today, just like then, they fill the air all around me and take me back to that special day.

You came into our lives and changed us as family and made us all better people.

I love you my son... Happy 3rd Birthday Gibson!!!!