Print Ad #48: Absolut Vodka & Fragrance Inspiration #15: West Side by Bond No. 9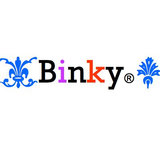 I have to combine these two challenges together to save time, and also because the Absolut Vodka ad I chose to use here is ABSOLUT WARHOL and the bottle for this week's fragrance is a little Warholian, I just figured, why not do another combo? ;p

Absolut Vodka print campaigns are basically the holy grail of print ads - every agency wants to be able to create an ad with that kind of impact. In fact, I think Absolut ads are way more popular than the vodka itself. When I first started working in advertising, my boss handed me the Absolut book for me to study - in the hopes that I would aspire to be that kind of copywriter. It didn't work though, as much as I want to make an impact, I don't want to do it in advertising. But I love the book anyway, all their ads are so creative and visually enticing. Kudos to TBWA for their ingenious campaign!

Here's my look inspired by the Absolut Warhol ad, using the West Side by Bond No. 9 fragrance. As it turns out Bond No. 9 makes Warhol-inspired fragrances too, so I had to add one here.

Thanks Denisey for picking me as winner for last week's Print Ad. I hope everyone's enjoying this week's print ad too, and thanks Tanya80 for another great challenge!