Fashion Alphabet: I For Ink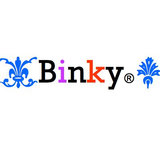 This week's challenge is easier for me than last week. Ink always reminds me of tattoo - and how much I want to to get one, and how that's not going to happen because I'm scared of needles and I have such a low pain threshold ;p Every time I see Miami Ink, I'll tell myself that I can do it, but then I see the needle and I freak out. So much for getting a tattoo.

One of my friends is a tattoo enthusiast, I mean he doesn't just like tattoos, it's practically a lifestyle for him. I've made a promise to him that I would get a tattoo before I turn 35, so in the next 4 years I somehow have to get over my fear of needle. We'll see how that works out.

This is my tattoo-inspired look for this challenge. Maybe I should just buy that top or buy those tattoo sleeves like in The Big Bang Theory, that could actually work ;p BTW, remember how Ed Hardy was cool and everyone was wearing it including Madonna? Christian Audigier should sue Jon Gosselin for ruining his brand image forever. Now I'm seriously avoiding Ed Hardy because it made me think of Jon Gosselin and that's not a good thought.

Thanks for another great challenge, Spunky!