(poetic license) #1: 'Hush' by Emma Jones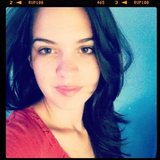 first, i'd just like to say how excited i am to be apart of your group and how much i enjoyed the first challenge.
So anyways, while listening to the audio i was also watching a video on youtube of Romeo and Juliet with Radiohead- talk show host playing in the background and i was kind of inspired.
For me, the poem was all about desperation, desperation to be free, to love, to live, to die, to block the rest of the world out, to escape. it seems very tragic and lonely. Also it sounds inferior, but the way that i took it made the character sound strong and powerful. the kind of person who would walk those empty streets with their head held high.