Garde-Robe: Diane Von Furstenberg Juntas Cutout Mini Skirt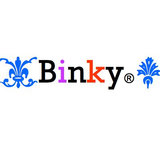 Glad to see the challenges in this group are back. And this week item is pretty cool. I really like that mini skirt, and it's perfect for season - with warmer weather, it's time to show off those legs.

I have a thing for mini skirts. I had to wear uniform when I was in school, and I went to a Catholic High School, so the skirt of my uniform was way below the knee and the cut was so unflattering. So I did what any high school rebel would do: I raised the hemline. It didn't go down too well with my teachers, who punished me for turning my unflattering skirt into something wearable. And since then, I became obsessed with mini skirts - I think it was my way to stick it to my teachers - even though I haven't seen them for 13 years now. ;p I asked my mom why the school insisted on making us female students looked so unattractive and she coolly said, "Because if you look too attractive, the male teachers would have a hard time teaching." Shit, mom, really? That just makes my stomach churn. I hope she was just joking, who knew she has such a dark sense of humor?

Anyway, before I gross you out too much that you need to take a shower after reading this, here's my look for the skirt, something to wear as the weather gets hotter and hotter.

Thanks for another great challenge, Jouel!