Movie Moment #16: (500) Days Of Summer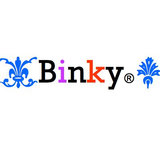 Thank you Lora for choosing me as winner for last week's Chocolat challenge, I loved that movie so it's a real honor to win. And this week it's my turn to set the challenge and I thought we could all watch this beautiful, funny, honest and perfectly insightful movie about love without the cheesy Hollywood ending: (500) Days Of Summer.

Starring Zooey Deschanel and Joseph Gordon-Levitt, the film first premiered at the 2009 Sundance Film Festival and garnered critical acclaim, as well as becoming the "sleeper hit" of 2009 - raking in $60 million worldwide, far exceeding its $ 7.5 million budget. Many critics lauded the film as one of the best from 2009, seeing it featured in many year end lists and drawing comparisons to other acclaimed films such as Annie Hall, High Fidelity, and Eternal Sunshine of the Spotless Mind.

So this week, as the weather is getting warmer, let's learn a thing or two about love and relationship from two people who are destined to not be together: Tom Hansen and Summer Finn in (500) Days of Summer. Have fun everyone!