Modern Makeover #16: Jessica Rabbit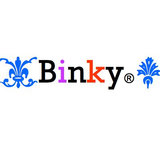 Jessica Rabbit is Roger's wife in the book and movie. In the book, she was an amoral, up-and-coming star and former comic character, over whom her estranged husband, comic strip star Roger Rabbit, obsessed. She is re-imagined in the film as a sultry, but moral, cartoon singer at a Los Angeles supper club called The Ink and Paint Club. She is one of several suspects in the framing of her husband, who is a famous cartoon star. She is voiced by Kathleen Turner.

Jessica was based on Lauren Bacall, Rita Hayworth in Gilda (1946), and Veronica Lake (noted for her famous "Peek-A-Boo" hairstyle). She is one of the most famous sex symbols on the animated screen. She claims to Eddie Valiant, "I'm not bad, I'm just drawn that way," which has become a popular quote.

(Wikipedia)

I gotta hand it to Disney, they totally make a human being married to a freakin' rabbit totally okay and not at all disturbing (on so many levels, in fact). I liked the character Jessica Rabbit, but I had that problem of Roger Rabbit being well, a rabbit from when I was a kid. How is it okay for humans to mate with rabbits? I know she's only an animated human, but still. ;p

Anyhoo, this is my re-imagined Jessica Rabbit, I modernized her a bit but tried to still retain her sultriness in this look. Congrats for winning last week's Olive Oyl challenge Jeanie726 and thanks for another great challenge!