Fairytale Fashion #10: Witches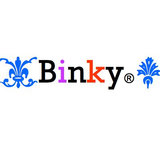 I haven't been participating in the challenges of this group for a while now, so I really need to get back up to speed. Sorry I missed the last two challenges, Olivia94941, these past two weeks were kind of crazy for me.

Anyway, this week's challenge is so much fun. Witches - especially the evil ones - are the most interesting elements of a fairytale. I never wanted to be Cinderella, or even the Fairy Godmother, but I always wanted to be a witch. Witches are badasses ;p

This is my witch look, inspired by The Wizard of Oz, of course, because it was one of my favorite childhood books. Also, I'm teaching English to my brother-in-law and this is the first English book I told him to read. He loves The Wicked Witch of The West, and hates The Cowardly Lion. ;p That's why he's part of the family.

Thanks for another great challenge, Olivia94941!