Room For Rent #10: Yes, Trespassing & The Little Black Dress #9: Markus Lupfer Classic Cotton Mini T-Shirt Dress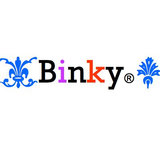 Sorry for my absence yesterday, everyone, I was so busy I didn't have time to Shopstyle. And even though that's not the reason why I'm doing another combo, I have to admit that combining challenges helps a lot!

Okay, this week's Room For Rent challenge asks us where we want to trespass, and my answer is a cool Greenwich Village loft in Manhattan, New York City, like model Erin Wasson's for example. I've always wanted to live in a loft like this (you can see the inside of her place in The Selby), and the fact that she decorates it with the coolest stuff just makes it more appealing to trespass. In fact, forget trespassing. I want to move in there!

And why am I combining this challenge with The Little Black Dress? Because I think this is what Erin Wasson, or any cool New Yorker would wear. If I live in this loft, I would totally dress like this! And I know Erin Wasson would actually own a pair of those boots!

Thanks for another great challenges, EmGolightly and Jen1987!