Movie Moment #17: Nine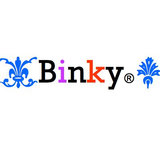 Congratulations Imperfectangel for winning last week's 500 Days Of Summer challenge. I picked your look as the winning look because it was truly phenomenal, the layout was beautiful, the items were perfect and you really captured the essence of the movie. Bravo! You truly deserved the win!

And this week, you chose another great film for us all, I saw Nine a few months ago on DVD and I really like it. I do have a soft spot for musicals and I thought the ladies - especially Penelope Cruz and Marion Cotillard did such an amazing job in this movie. It was weird to see Kate Hudson sing, but she actually wasn't bad. However, I hope she doesn't try to be a recording artist after this. ;p

This is my look inspired by the movie Nine. I draw most of my inspiration here from Marion Cottilard's character, but I add some other elements from the movie here too.

Thanks for another great challenge, Imperfectangel!