The Dressing Room #94: Creamy Vanity Tableau & Palettespiration #14: Margarita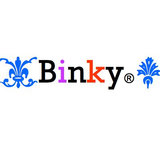 Why, yes, it's another combo! I told you I'm officially addicted ;p And I think there was some SS telepathy going on between Ashley303 and Medeous because this week's color palette in Palettespiration and dressing room challenge go so well together. So really, how could I not attempt another combo?

I really love both the color palette and this week's room. I've always wanted to have a vanity, but considering that I'm a really messy person, I gave up on the idea a long time ago. I would like to have this creamy vanity tableau in my house though, I even don't mind the flowers so much ;p

This is my look using the Margarita color palette for this week's Creamy Vanity Tableau. I wanted to create a romantic, sweet look to wear as you get ready in this room, which is located in a cool country house (at least I imagined it to be anyway). I don't know why but I'm definitely getting a country house vibe from both the room and the palette. Maybe because it's raining right now and the weather is so much nicer when it's raining.

Thanks for another great challenges, Medeous and Ashley303!