Modern Makeover #17: Lois Lane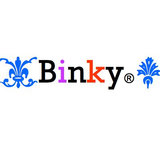 First, I would like to thank Jeanie726 for picking my Jessica Rabbit look as winner for last week's challenge. I'm so honored! I didn't think I would win, so to be picked as winner was such a pleasant surprise.

And now, I get to set this week's challenge! We've done a lot of cartoon characters lately, so I thought we could do something different this week. She's still fictional, and yes, she's originally a comic book character but Lois Lane, Superman's girlfriend and the quintessential superhero love interest, is more than just a comic book character, she's practically an icon.

She first appeared in Action Comics #1 in 1938, as a reporter in The Daily Planet and the love interest for Superman/Clark Kent. What I love about her is that the original Golden Age version of Lois, as well as versions of her from the 1970s onwards, portray Lois as a tough-as-nails journalist and intellectual equal to Superman. Recently, she is portrayed by actress Erica Durance in Smallville and Kate Bosworth in Superman Returns. But for this challenge I want you to use your imagination: how do you see a modern-day Lois Lane and how would you give her a makeover?

Here's my take on modern-day Lois Lane. I think she would totally dress a little quirky ;p I can't wait to see what you girls come up with. Have fun everyone!