Calling All Shoe-a-holics #52: Miu Miu Duchess Rondin Clogs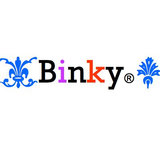 Congratulations CherryLady for winning last week's Atalanta wedge boots challenge! Your look as always was phenomenal, glad to see you've won! And this week you picked such an interesting pair of shoes for us to style. Clogs are back in season, and I don't really know how I feel about that. They're not the easiest to style, plus they do have that effect of making your feet look bigger than they are, and no one wants to look like they have clown feet!

But this pair of clogs from Miu Miu is actually pretty cute. I love the swallow print on them and even though I doubt my ability to walk in them, they're still adorable and wearing them won't make you look like a Dutch milkmaid (can't help myself, I've been to the Dutch clog museum/factory thing when I was in Holland, and since then whenever I see clogs, I think of Dutch milkmaids ;p).

Here's how I'd style this pair of clogs. I thought I'd use the color scheme of the clogs for my look, I think this is something wearable and cute for Summer.

Thanks for another great challenge, CherryLady!