SS Blackpearl's Birthday Party in Italy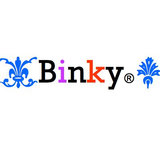 Happy Belated Birthday, Blackpearl and I'm so sorry for being so late to this party! What can I say, the virus got the best of me this time ;p But, despite being fashionably late I still want to wish you a very Happy Birthday, hope this year all your wishes come true.

Thanks for inviting all of us to celebrate with you, and what a fantastic location you picked for us! I'm ready to have fun on the beach and party all night long. Good thing it's virtual because in real life I still don't have enough strength to do any dancing ;p

I brought you a present: hope you like the fragrance I got you! Happy Birthday once again and thanks for throwing such an amazing party!