The IT Item #66: Alexander McQueen Envelope Purse & Off The Runway #27: Christian Dior Shoes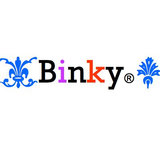 As Tanya80 would say, "The Notorious Double-Challenger strikes again!" ;p I'm going to have to combine these two together in order to save time, and also because I thought the bag and the shoes go together like a horse and carriage. Sorry. That was a song.

For this combo challenge, I thought I'd create a casual but funky look for a Summer Party somewhere fabulous like in The Hamptons or something. That envelope purse is stunning and I like the shoes in theory. I say in theory because there is NO way I can walk in them, I'm sorry, but those heels require the perfect balance of a ballerina, and I ain't one! But anyway, isn't that what's so great about SS?

Thanks for another great challenges, HarperLeo and Uncle T - it's good to have you back, btw!