The Women #37: Ellen Page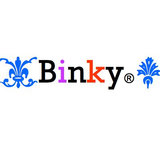 I love this girl, she's one of my favorite actresses of all time; she's young, smart, funny, quirky, unique and not skanky. She's such a breath of fresh air in a Lindsay-and-Paris dominated world. I also really like that she's got her own style and she always stays true to who she is: she's tomboy and she doesn't wear pretty dresses and she makes no apologies about that. God, I love her!

Of course I love her character Juno even more than her, because let's face it, I don't know Ellen Page in real life and when I see her I think of Juno's quick wit and oddball sense of humor ;p But let's just pretend that they're one and the same for the purposes of this look. Here's my look for Ellen Page aka the Not Knocked Up version of Juno. Aren't those sneakers totally boss?

Thanks for another great challenge, Lora and congrats for the win!