The Men #16: Rafael Nadal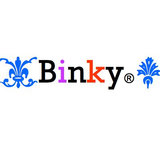 Okay, I must confess, I never really paid that much attention to this guy until this challenge comes along. I'm not into any kind of sports, so athletes are never in my radar, unless those who frequently make an appearance in entertainment/gossip news like David Beckham, Tom Brady or most recently, Tiger Woods (for all the wrong reasons, but still ;p). I've heard of Nadal, I know he's a tennis player but that's the extent of my knowledge of him. Never really paid attention to how hot he is, until now. Maybe I should give this athlete thing another chance ;p He kinda looks like Josh Hartnett, no?

For my date with this tennis hunk, I thought since it's not like I can fake being a tennis groupie (I don't even know how they count the thing and watching a small green ball goes back and forth on the court is really not that exciting in my opinion) I thought I should just wear something sexy that leaves little to the imagination. Unless he's a closet literary buff, it's not like we're going to have much to talk about!

So this is my look for a date with Rafael Nadal. I think a posh hotel room in Paris would suffice ;p

Thanks for another great challenge, Seika and congrats on the win!