Pop Culture Challenge #94: The Beach Boys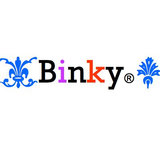 Hi my darlings! This is our last week of June so this marks our last challenge in the 'Summer, Kind of Wonderful' theme, where we are celebrating Summer, pop culture style. And to end this month's theme, I have picked the band that is almost synonymous with Summer: The Beach Boys.

The Beach Boys were formed in 1961 and initially composed of singer-musician-composer Brian Wilson, his brothers, Carl and Dennis, their cousin Mike Love, and friend Al Jardine. They gained popularity for their close vocal harmonies and lyrics reflecting a Southern California youth culture of cars, surfing, and romance.

With hit songs like California Girls, God Only Knows, California Dreamin', Sail on Sailor and many more, The Beach Boys would forever be the band that made everyone believe that Summer never ends, and just the mention of their name makes you want to book a plane to the nearest island getaway.

So this week, put on your bikini and get ready to party with The Beach Boys! Have fun everyone!