Trendy Trends: Beauty Trends - Hair S/S 2010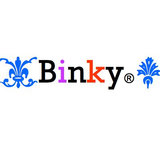 My hair is definitely one part of my body that can't really go with the trends, no matter how hard I try. The problem is, my hair seems to hate humidity. It just goes haywire when it's humid, which, since I live in the tropics, is all the time. Can't seem to do anything about it. My hair was amazing when I was living in Australia, especially during winter - and it was actually straight. Now, it's unruly and messy, even though I've tried everything: hair wax, flat iron, hair spray, you name it. So if you're wondering why I'm such a "Mad Hatter", that's the reason. My hair is too uncooperative - the only way to make sure it looks decent is by hiding it under a hat or a giant headband ;p

So yeah, I'm officially jealous of this model, with hair that can be teased and curled like that! Ah well, good thing I never aspired to be a model, right?

Here's my look for the hair S/S 2010 trend. I think a hair like that deserves a little touch of the 80s, something fun and eclectic and a little rock n roll, but I try to make it wearable off the runway as well. Hope you like.

Thanks for another great challenge, Jouel, sorry I'm a little late with this!