Palettespiration #20: Chocolate Creams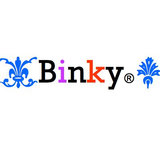 I really love this week's palette! The colors are just so perfect; chocolate, brown, cream, beige, pink - yum. There are so many possibilities with this palette. I should fill my wardrobe with clothes in this color palette and I wouldn't have any trouble figuring out what to wear ;p

Here is my look for the palette, I wanted to go with something sophisticated, chic but with a touch of whimsy. I love that dress by the way, next time I go shopping I'm going to keep a lookout for a similar one - you know, at a fraction of the cost.

Thanks for another great challenge, Ms Bea Heyvin!