Fragrance Inspiration #28: Jil by Jil Sander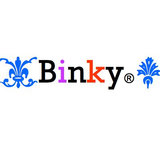 My first reaction when I saw this challenge was, "I didn't know Jil Sander makes fragrances too!" ;p But then again, I'm too clueless about the world of fragrances, it's no wonder I am unaware of it.

I don't know how this one smells like, and considering my weird, super sensitive nose I'd rather not try - but I do like the simplicity of the bottle. It's very straightforward and I love the mixture of rose (or is it blush?) and black.

My look for this challenge tries to capture the feel of the bottle with a quirky, whimsy touch because hey, it's me, when am I not quirky and whimsy? ;p And plus I've been wanting to use those sneaker platforms for ages but haven't had the chance to until now.

Thanks for another great challenge, Tanya80!