The Front Row #39: Chanel Couture Fall 2010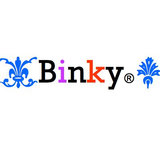 Congratulations Dolores Haze for winning the D&G challenge! I've always enjoyed visiting your stylebook, your looks are always so edgy and fabulous so I'm definitely not surprised that you keep winning challenges lately.

This week you're taking us to a dream fashion show - Chanel Couture is definitely the ultimate show we all want to sit front row in! Karl Lagerfeld has done wonders to the fashion house since he took over, and I love how true to the iconic Coco Chanel this collection is.

This is my look for the front row, inspired by this look from the show. I love how it's so classic and chic and yet it remains relevant and fashion-forward with the boots. I would love to wear this!

Oh and btw, your blog is pretty cool, girl, keep it up!

Thanks for taking us to such a great show this week, Dolores Haze, I hope you like what I've come up with!