Color of Fashion #40: White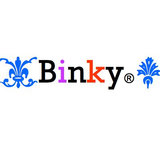 I know some people think white is a non-color, but I beg to differ. I love white. White looks good on my skin tone. And when you live in the tropics where it's Summer forever in the most literal sense, there is no such thing as "no white after labor day". ;p

However, wearing white also has its disadvantages, especially if you're a super klutz like myself. I can't tell you how many times I've spilled coffee onto my white outfit. So you have to make sure to be really really careful when you wear white, or have a really good excuse for why there are coffee stains on your pretty white dress.

This is my all-white look. I doubt I can wear this without dirtying it up in seconds, but a girl can dream. Thanks for another great challenge, HarperLeo!