Style Look Book for Los Angeles: 10.01.10 to 10.09.10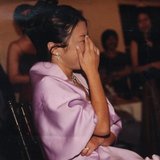 Summer arrived late in Los Angeles, but it is one heck of heat wave. This unexpected heat wave caused panic and confusion to some Angelistas, including yours truly. I had a mad dash to find dark blue shorts that meet my nephew's school uniform code. Apparently, these were the hottest selling item when the heat wave hit. After searching from Los Angeles to the Valley, I located a pair in his size and made a mad dash to get it to him in the dark of the night so he can wear it next day to school. His smile made the mad dash worth it.


Now, where was I? Yes, the Style Look Book! Although the heat wave may be cooling down in next several days, it will be no near autumn. For next several days, temperatures are expected to range from high-80s to low-60s. With this wacky weather, I put together a fun Angelista-chic look. This genre mixes glam, contemporary and super casual for fashion forward statement.